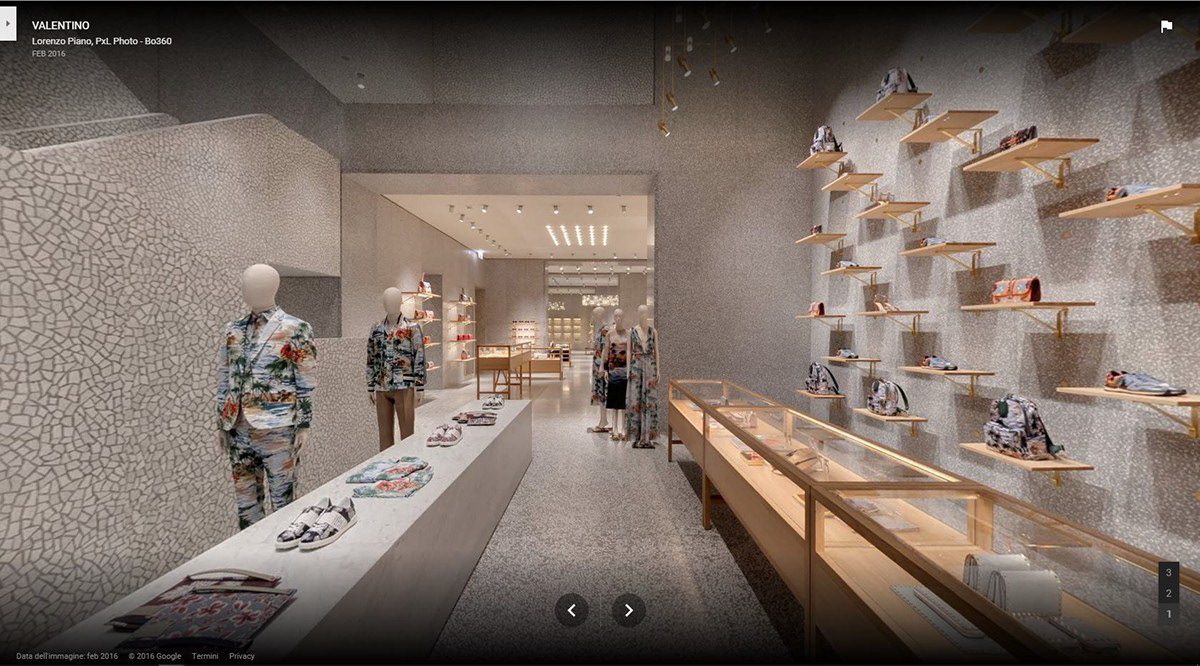 Valentino is one of those names that needs no presentation. Everybody knows his style and the mark he's leaving in the Fashion industry. 
On February 2016 I was sent to NYC to shoot the interiors of his brand new Flag Ship Store on the world famous 5th Avenue in New York City.
Few days later I published a Virtual Tour through Google Street View Trusted Program and relased some Interiors Photographies to allow everyone to enjoy this wonderful experience.
Here's my invitation to enter.
#Sustainability Info:
This assignment has been accomplished in total public mobility, using Trains, Busses, Airplanes and Metro.
And here's an excerpt of my Interior Photography